Medardo Rosso: Impressions in Wax and Bronze
November 8 – December 14, 1988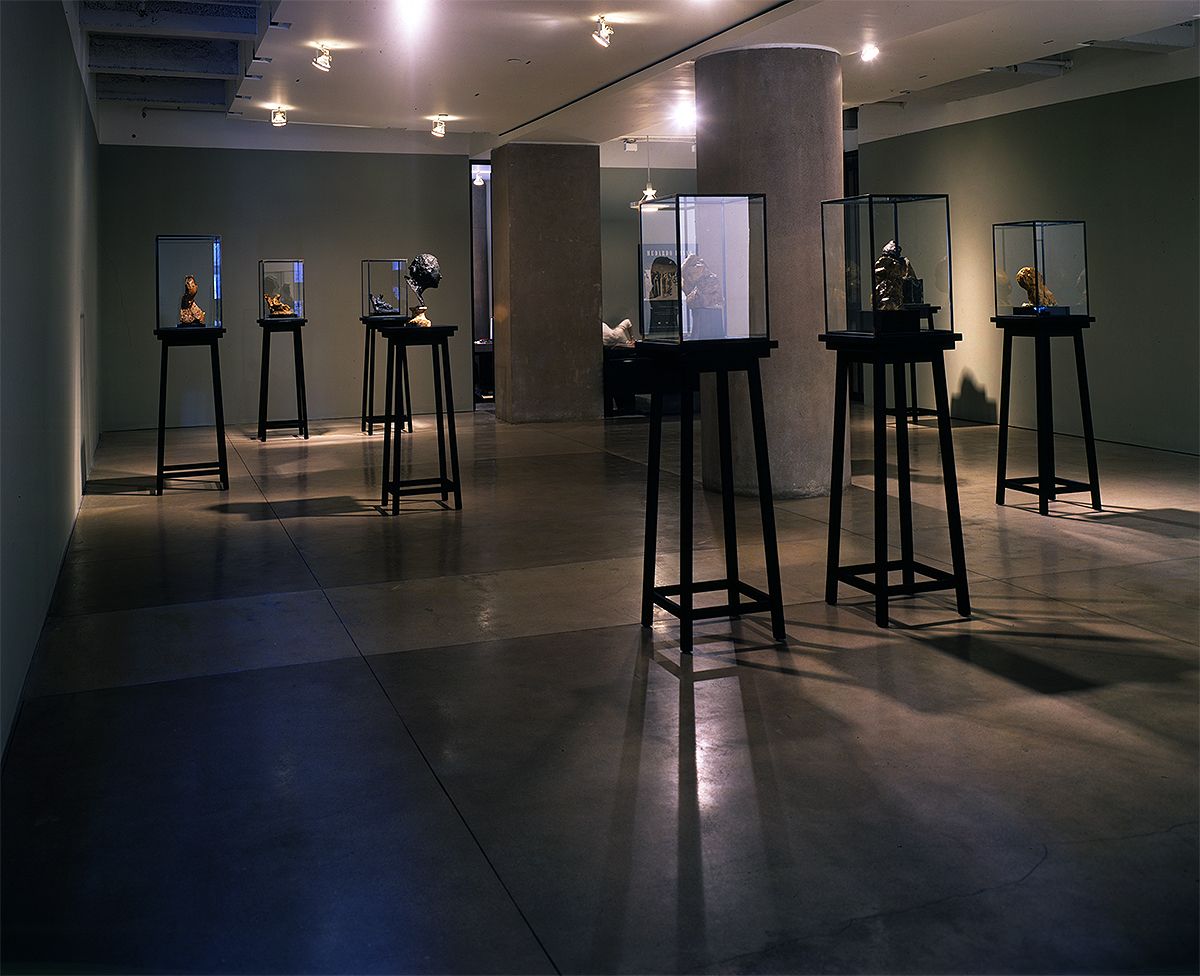 We are pleased to present an exhibition of thirteen lifetime waxes, terracottas and bronzes by the Italian sculptor Medardo Rosso (1858-1928). This will be the first exhibition in the United States of Rosso's oeuvre since the Margaret Scolari Barr exhibition at the Museum of Modern Art in 1963. Our Exhibition will focus on the sculptures made directly by the artist, and will not include posthumous works as were included in the previous exhibition.
In the late 1890's, Medardo Rosso was wrongfully categorized as an Impressionist sculptor and was later recognized by Boccioni and the Italian Futurists as a forerunner to the evolution of modern sculpture with particular reference to his belief that the essence of sculpture should be conveyed by the way three dimensional form is determined by light.
"The Human body is not defined by lines. From this point of view sculptors can approach the truth better that we painters (it is the old painter Frenhofer who is peaking): nature contains a succession of rotundities that are enveloped on into the other. There are no lines in nature where everything is full; it is in modeling that one draws, thereby detaching things from the environment in which they are; only the distribution of light brings out the appearance of the body. . . " (Margaret Scolari Barr. Medardo Rosso. New York: Museum of Modern Art, 1963.)
The exhibition has been prepared in cooperation with Luciano Caramel, who worked with Margaret Scolari Barr on the 1963 exhibition, and will be accompanied by a 128 page book with text by Professor Caramel which contributes greatly to our understanding of the importance of Medardo Rosso.