Irving Petlin: Storms, After Rédon
October 26 – December 21, 2012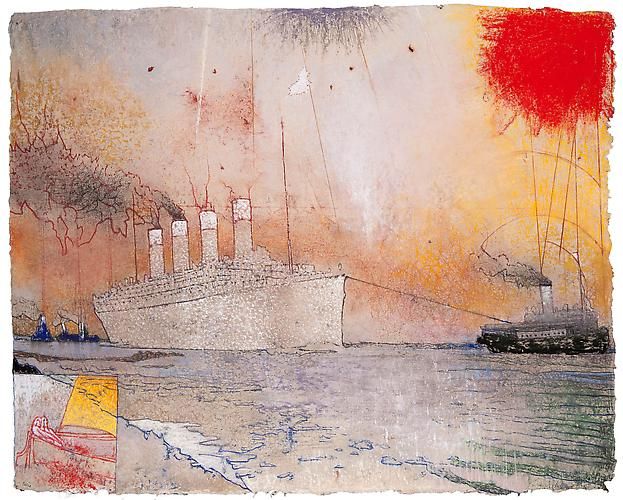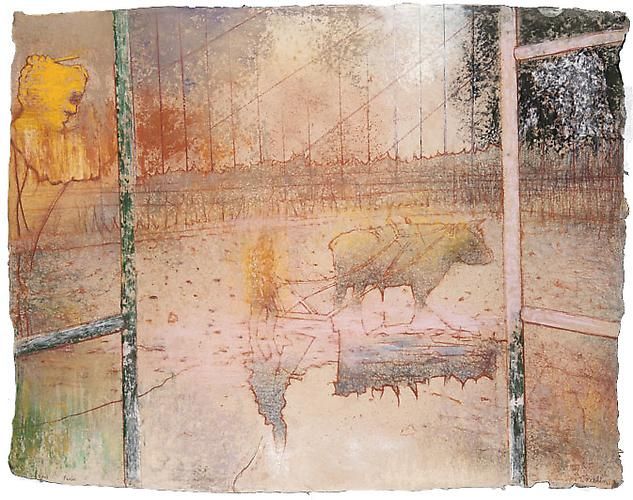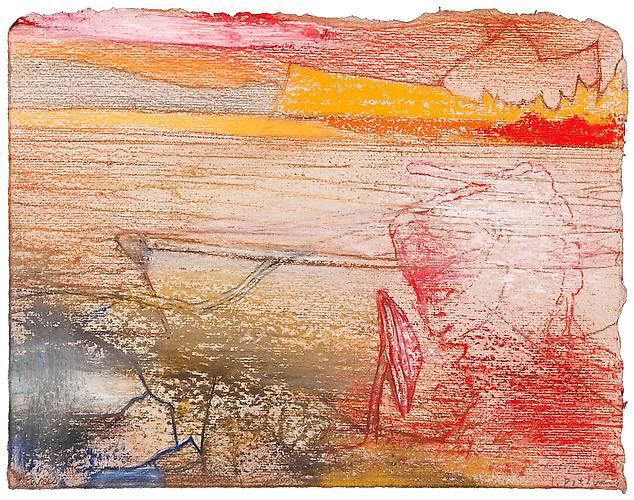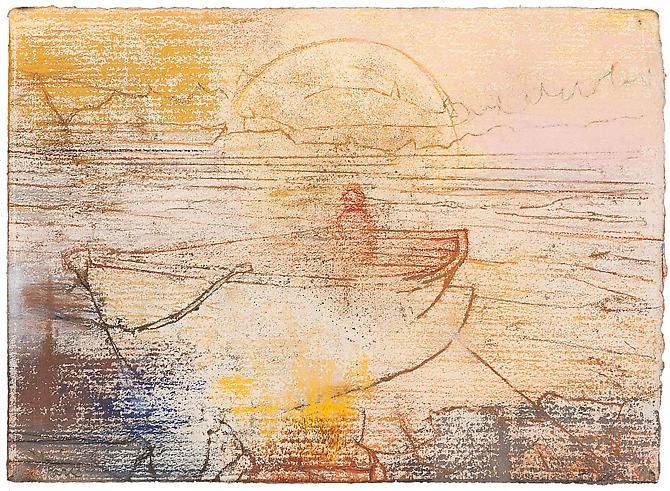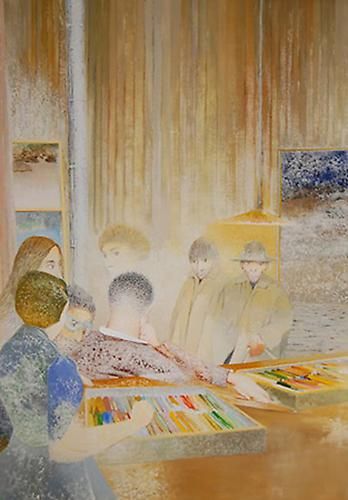 Irving Petlin's mastery as a draftsman and as a colorist is unmistakable in his outstanding current series, Storms: After Redon. Working on irregular sheets of handmade paper in the unforgiving but radiant medium of pastel, Petlin executes the act of drawing as a gamble between control and risk. Underlying the series is Petlin's subtle and persistent commitment to history and its telling.

Over a long and successful career that began in Chicago in the late fifties, grew in Paris in the early sixties, brought him to Los Angeles in the mid-sixties, saw him in New York from 1967 until 1989, and finds him now living between Paris and New York, Petlin has been recognized as a master of both his craft and poetical narrative. Past suites of pastels have been inspired by Primo Levi, Bruno Schulz, Paul Celan, Edmond Jabès, and Johann Sebastian Bach. This current series dedicated to Odilon Redon brings Petlin back to the very beginnings of his life as an artist, when he was a high school student taking classes at the Art Institute of Chicago. It was in the Institute's Drawing Room that Petlin first discovered Redon. Years later Petlin would describe the encounter with Redon's work as "looking into a pool of water . . . down towards the bottom [where] you see your own shape." It was there that Petlin first took the measure of himself, his craft, and his art.

Petlin's work is in major collections both in the US and abroad, including those of the Art Institute of Chicago; Centre Pompidou, Paris; Jewish Museum, New York; Los Angeles County Museum of Art; Museum of Contemporary Art, Chicago; Museum of Fine Arts, Boston; Museum of Modern Art, New York; Metropolitan Museum of Art, New York; Philadelphia Museum of Art; San Francisco Museum of Modern Art; Stedelijk Museum, Amsterdam; and Whitney Museum of American Art, New York.
"Bold Perceptions in Color"
Wall Street Journal | December 7, 2012 | Peter Plagens
"Irving Petlin & La Maison du Pastel"
rocFilm | November 27, 2012 | Leah Teplin
A documentary by Leah Teplin on the extraordinary history of La Maison du Pastel. Irving Petlin has frequented La Maison du Pastel in Paris since the early 1960s. The history of the Roché family and La Maison du Pastel goes back to the nineteenth century, when Henri Roché took over La Maison du Pastel and began developing the sumptuous range of Roché colors. Roché's clientele included such masters as Edgar Degas and James Whistler. Since then, the Roché family has continued to make their extraordinary pastels entirely by hand.

Now in production, a new documentary by Leah Teplin entitled ROC introduces us to the current generation of Roché pastel-makers and the preservation of the craft by a family dedicated entirely to the creation of color. Working diligently in a tiny workshop in the French countryside, Isabelle Roché and Margaret Zayer carry on a centuries-old tradition of creating the world's finest, and widest range, of pastel colors. Petlin, a devotee of these exquisite materials has been interviewed on the occasion of his current exhibition Storms (after Redon).

Teplin's interview of Petlin includes the reading of his "Notes on Pastel" as well as a visual survey of the works presented here through December 21.