Paul Laffoley: The Boston Visionary Cell
January 4 – March 9, 2013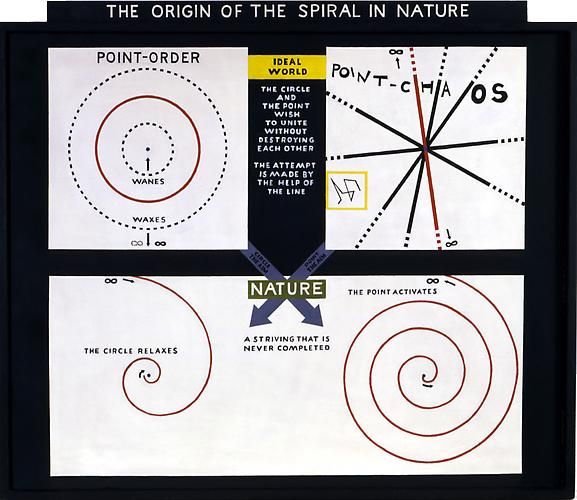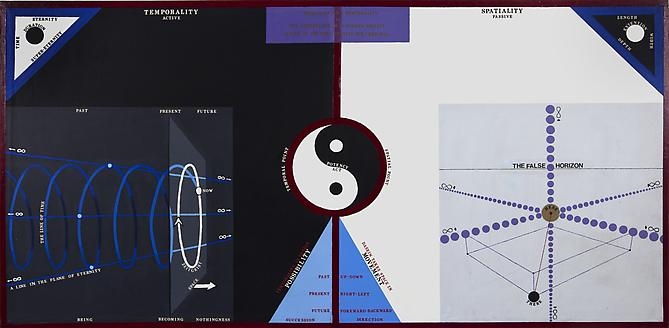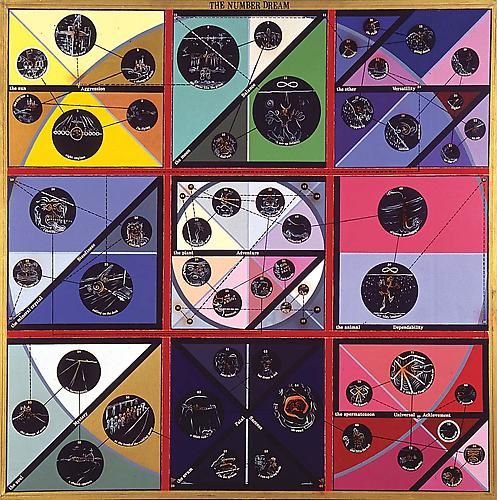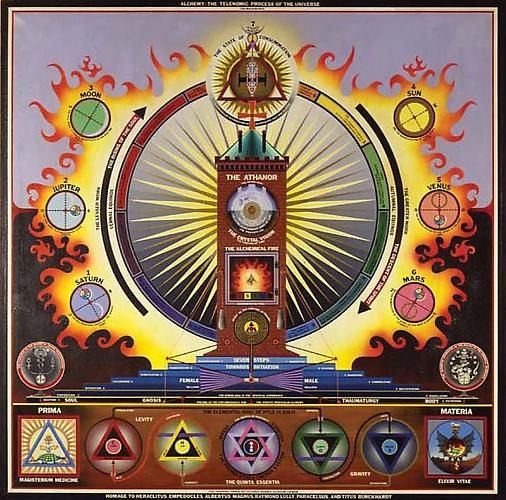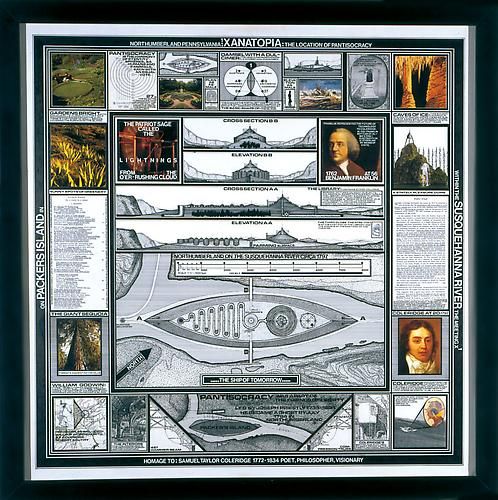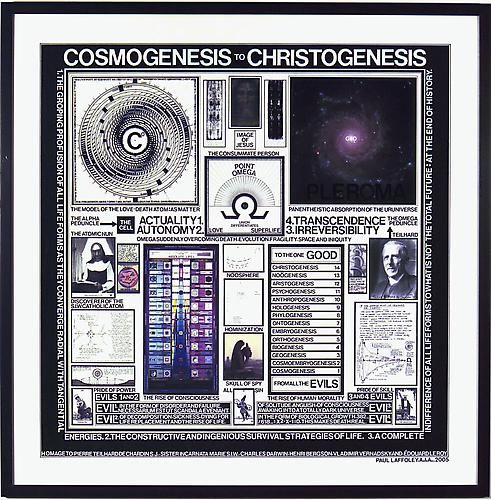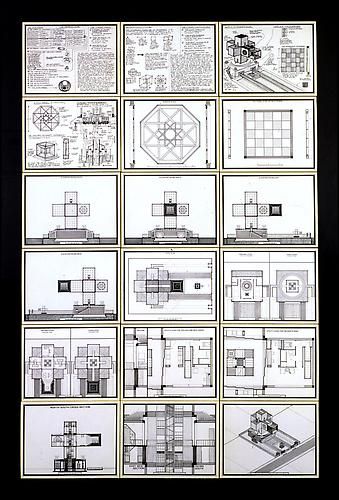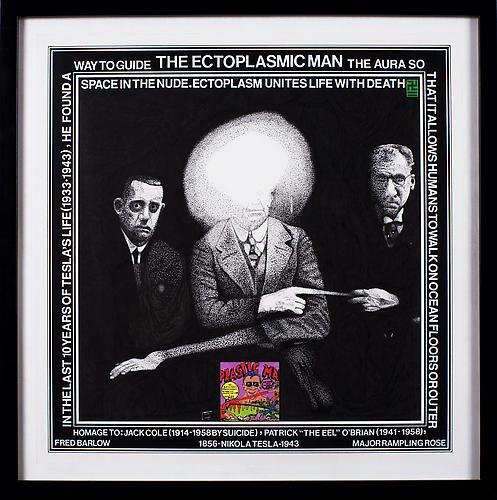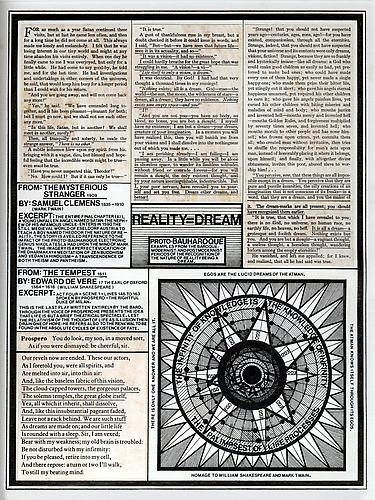 The Boston Visionary Cell, founded by Paul Laffoley in 1971, was based on the model of an artists' guild. Although there have been numerous presentations of Laffoley's work over the past decade, the Boston Visionary Cell has never been examined in the context of his life's work. It is a crucial piece in understanding Laffoley's methodology. As stated in its founding charter, it was created "to develop and advance visionary art":
We . . . believe that the evocation of the mystical experience by means of symbols, which has functioned as part of the intentioning process throughout the course of human history, is the intended direction of evolution that becomes most expressive through visual art during those periods in history that are characterized by rapid change, e.g., the twentieth century, which has seen a series of movements from the Modern era to the Post-Modern era, finally culminating in the Bauharoque era.

Our current exhibition extrapolates on the mission of the Boston Visionary Cell as it has related to Laffoley's production over the past forty years. An extensive online publication will accompany the exhibition.

In addition to our exhibition and publication, Paul Laffoley's work is featured in the following upcoming exhibitions and recent publications:
Farfetched: Mad Science, Fringe Architecture and Visionary Engineering. Gregg Museum of Art & Design, Raleigh (January 17 –April 26, 2013). Curated by Roger Manley and Tom Patterson.
Paul Laffoley: Premonitions of the Bauharoque. Henry Art Gallery, Seattle (April 6–September 29, 2013). Curated by Luis Croquer.
The Alternative Guide to the Universe. Hayward Gallery, London (June 11–August 26, 2013). Curated by Ralph Rugoff.
Raw Vision. Musée Halle Saint Pierre, Paris (September 16 2013–August 22, 2014). Curated by Martine Lusardy and John Maizels.
Dissident Futures. Yerba Buena Center for the Arts, San Francisco (October 18, 2013–January 30, 2014). Curated by Betti-Sue Hertz.
Lodown Magazine (October–December 2012). "Paul Laffoley: The New York Stories," by Renko Heuer.
Frieze Magazine (October 2012). "Frames of Reference" by Jonathan Griffin.
Paul Laffoley: Secret Universe (Cologne: Walter König, 2011). Exhibition catalogue, Nationalgalerie im Hamburger Bahnhof, Berlin. Edited by Udo Kittelman and Claudia Dichter.

For inquiries about the upcoming exhibition, please contact Douglas Walla (dkw@kentfineart.net) or Jeanne Marie Wasilik (jmw@kentfineart.net). Gallery hours are Tuesday through Saturday, 10 am to 6 pm.
"Paul Laffoley: Boston Visionary Cell"
Kent Fine Art | October 2014 | Jeanne Marie Wasilik
"A Visionary Art Unstuck in Time to Diagram The Metaphysics of the Universe"
Hyperallergic | February 5, 2013 | Allison Meier
"Paul Laffoley"
Artforum | January 2013 | John Arthur Peetz
"Frames of References"
Frieze Magazine | October 2012 | Jonathan Griffin
"Paul Laffoley: The Boston Visionary Cell"
The New York Times | January 18, 2013 | Ken Johnson
"The New York Diaries"
LODOWN No˚83 | October 2012 | Renko Heuer